Discover your personal brand strength score
and learn what it means for you!
I'm A Personal Branding Coach For Women And Founder Of Woman Of Confidence
Over your image? Ready to take your career to the next level, but are feeling more 'invisible' than 'invincible' these days?
Are you struggling to speak out, own your voice to share your insights and ideas with the world?
If you're looking for more rewarding partnerships, leadership opportunities, and greater authority, it's time to become a Woman of Confidence!
As women, there has never been a better time for us to thrive as empowered female leaders.
I Have One Mission: To Help You Grow Your Brand And Business To Show The World Who You Really Are.
3 Ways A Personal Branding Coach Can Help You
Gain Confidence, Recognition and Greater Success!
1. Become a member!
Check out my FREE Woman of Confidence Membership.
Get what you need to Learn, Thrive and Elevate your brand and business every month with access to my exclusive success tools, leadership, and personal branding resources + my free members-only webinars!
2. Build Your Personal Brand Online
Best Personal Branding Course! 
A step-by-step personal branding online course to establish a powerful personal brand that gets you seen, heard, and noticed as a Woman of Confidence!
Join my 30-day Challenge.
3. Work with me
To unleash a confident new, YOU!
Build your brand, grow your influence and authority as a female leader in your field. I will guide and inspire you to push for greatness and step into the spotlight as a strong and empowered woman in business.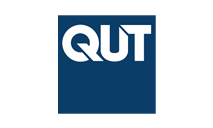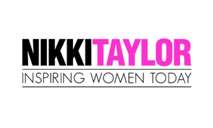 Join my FREE Woman Of Confidence Membership!
Build A High-Performance Personal Brand
And Executive Presence!
Get access to my online resources and tools to build a brilliant personal brand you can profit from in life and business!
Ready to be a woman of confidence?
Its up to you!
Here's some success stories!
"Suzie's personal brand coaching is a fantastic eye-opening experience and helped me identify greater opportunities, set new goals and to clearly articulate both my professional and personal brand value to the world! After the pressures of living in the public eye for many years, Suzie encouraged me to finally embrace my own brand and image and to be unapologetically me! Thanks Suzie, for your guidance, time and expertise."
Lisa NewmanLeasing Manager Acarna Capital
"I've signed up and started downloading some of your free resources and they are fantastic! I can't wait to start using these. Love your new website by the way, looks fantastic and is very easy to navigate. Congrats on all the success you're having!"
"I worked with Suzie to build on my professional brand with her 6-month Personal Branding Programs. It was a fantastic experience!..." Knowing Suzie had my best interests at heart gave me the confidence I needed to make breakthroughs at work and in my professional life. Thank you, Suzie!
Liliana MontagueGeneral Manager - Marketing Brisbane Catholic Education
"The value of a coach like Suzie can't be underestimated.  I wholeheartedly recommend her Personal Branding workshops and programmes to anyone that wants to achieve more..." Suzie's program provides the knowledge and tools to master skills and elements from personal presentation to building and cultivating a more meaningful online presence! Suzie and wholeheartedly recommend her workshops and programmes to anyone that wants to achieve more.
Taren HuraInterior Designer, Powerhouse Group Sydney
"Suzie's Brand Fit Program for Business translated into an uptick in the strength and quality of interactions both with colleagues and importantly, with clients..." With Suzie we had real traction with our team: personal presentation, a renewed and confident sense of style and a genuine sense of self, convinced me that the benefits of Suzie's coaching to each individual are real and lasting.  A very worthwhile investment in personnel growth."
Rosemary de LambertDirector, Powerhouse Group Sydney
"I worked with Suzie to build on my professional brand with her 6-month Personal Branding Programs. It was a fantastic experience!..." Knowing Suzie had my best interests at heart gave me the confidence I needed to make breakthroughs at work and in my professional life. Thank you, Suzie!
Danielle HallRegulatory Risk Management – NAB
"Suzie Lightfoot's Personal Brand and business development coaching worked wonders for my sales career and dramatically improved the results." Suzie helped me identify the unique value that I bring and how to communicate my message in an impactful way.  She has an adept ability to quickly dial into my essence and gifts and leverage the synergy between my values and the values of the organisation. My biggest take-away from this process has been my ability to articulate my brand, skills, experience, and unique value proposition with complete confidence! Many people now comment on the quality of my written communication and clarity of my approach. This alone is a true testament to her high standard of work!
"Suzie has an amazing message to share about Personal Branding. She reminds you that it's ok to have failures in your life, as those failures can lead to your greatest successes..." Suzie's workshop enabled me to walk away being empowered and inspired to grow my personal brand by what she has shared.  If you get the chance to hear Suzie speak, complete her online personal branding course or engage her services, my advice is to just do it!
Alison McGrathHR ComplianceHigh Performing Teams & Wellness
"Coaching with Suzie has allowed me to re-launch our brand and business with a focus and professionalism that already is helping us make our mark louder and bolder."
Thank you, Suzie, I really loved your program and working with you. Your enthusiasm and drive inspire me to keep moving forward!
"Suzie is a brand that people trust and admire…"
Suzie's personal and professional story is what sets her apart from other Personal Branding Experts. Suzie has re-engineered herself from a top model in Australia, when her life was like diamonds, to how it all came crashing down. She was able to pick herself up and constantly reinvent herself, building a brand and reputation that people trust and admire.
Sarina RussoFounder The Russo Group
"Being confident is crucial for career success and Suzie's program helped me finesse my personal brand and image to get Brand Fit for today's world and launch of my new business. "
"Suzie masterfully involves every participant and leaves them feel energized and capable of creating new success paradigms." Queensland Women in Business has featured Suzie as both a keynote speaker and workshop facilitator. I fully endorse Suzie's programs and know many of our female leaders have developed both renewed confidence and 'ageless' success through her programs.
Karen PhillipsKaren Phillips Corporate Communications MDQld Women In Business Awards
"I just don't fit the stereotypical leader profile…. " I was ready to step up, find my voice as an advocate for change in health care services and make a meaningful impact on delivering better care to people with chronic illness. As my personal brand leadership coach for 6 months, Suzie was with me all the way! She guided me through a totally transformative journey to feel more empowered and confident than ever before.
Kylie HoulihanChief Health Transformation Officer integratedliving Australia
"What can I say about Suzie Lightfoot? Suzie is a brand that stands for focus, style, elegance and results! She is passionate and precise – a killer combination! She is dynamic with a unique brand methodology that works! "
"A unique blend of professionalism, elegance and fun, Suzie shined a light on the positives for my personal branding, image and executive presence!" Suzie's branding program helped me to have the confidence to take my insurance brokerage to the next level. Suzie is extremely thorough, and I quickly gained an insight into my business and my passions. Suzie helped me gain the confidence to be seen, be heard, be noticed. I highly recommend Suzie's Personal Branding Program and as a coach to anyone wanting to create or improve their personal brand and business!
Suellen GreivesDirector Covermax Insurance
"My confidence has improved working with Suzie, and I am looking forward to a bright future ahead. Thanks, Suzie!" I was inspired to unlock 'brand Kate Osborne!' with Suzie's program to develop an empowering and authentic personal brand both online and off! I was very nervous about putting myself 'out there', but Suzie's process is fluid and fun, leading me to gain greater clarity about my vision, passion, greater purpose and what is truly important to me and my personal brand.
"Suzie helped bring the new version of me into creation in a very meaningful and aligned way."
Completing Suzie's program and working with Suzie is such a wonderful experience! Suzie has the unique ability to dive deep & quickly discover your passion, goals & dreams (even when you still aren't totally clear of them yourself!).
Suzie program really accelerated the whole process of transforming my personal brand to better reflect who I am today, what I believe and what I truly stand for!
"Suzie is masterful, thought provoking, dedicated. Through Suzie's branding program, I was able to explore my passion, develop my brand purpose…"
Through Suzie's branding program, I was able to explore my passion, develop my brand purpose, develop my visual brand style guide and have the confidence to resign from a 23yr career to launch my own business, The FemeTech Revolution!
"Wow! I didn't realise how much I would learn! Suzie's 30-Day Brand Fit Challenge is totally unique, empowering and completely on-point! " Having previously worked with Suzie as my brand coach to build my brand and business, it was great to now do her online course to refresh my key brand messages, reconnect with my purpose and vision, and to remind me of the importance of always keeping my brand relevant and staying connected to my 'WHY'.
"Suzie's program has challenged my thinking and empowered me to be vulnerable so that I can dig deep and expose my true personal brand. "
Suzie has a vision and direction for my personal brand and messaging that I would not have been able to access without her skills.
Today Your Success Is My Inspiration!
There are many ways I can help you, no matter where you are in your life and career! Let's start with my Woman of Confidence Membership
Female Empowerment Coaching and Mentoring Programs That Will Change Your Life!
As women, we are stepping up more than ever before, serving as CEOs, on boards, leading teams, and starting businesses.
And with that comes an expectation and responsibility for you to…
Be Seen. Be Heard and Be Noticed.
It's vital to create a personal image, brand, and professional reputation that gets you noticed in all the right ways.
Be the empowered female leader you want to be and own the room with a renewed sense of purpose, belief, and confidence!
Don't just take a seat at the table; share your voice with impact and influence!