Creating empowered female leaders
Presenter. Personal Branding Expert. Female Motivational Speaker.
As a top female keynote speaker, Suzie Lightfoot inspires women to thrive as high-profile, confident leaders!
Are You As Influential As You Can Be?
Be seen.
Be heard.
Be noticed.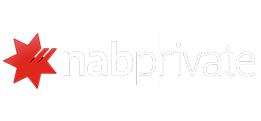 "I am incredibly motivated to inspire as many people as possible to step out of their comfort zone, conquer their fears and push for greatness in both their lives and careers to maximise their image, reputation and presence at any age!"
Motivating And Inspiring
Suzie Lightfoot is the ultimate unflappable pro: she can handle any 'off script' situation with her trademark grace and humour. Live TV? No sweat. Broken mike? Not a drama.
As a speaker, Suzie Lightfoot is renowned for being bold, inspiring, and striking a chord with any audience.
Drawing on her own varied experience in the public eye as an elite athlete, top model, public figure, and businesswoman, Suzie provides easy-to-implement, incredibly effective strategies and techniques.
Suzie will help professional women like you reboot their Brand, self-package with style, and super-charge their careers!
Unique And Empowering
Know who you are and what you want in life! Unlock Brand YOU to be the leader you want to be!
I will help you unleash the new version of 'YOU'!
Suzie is also a veteran presenter who has served as MC and compere for some of Queensland's biggest fashion and community events, including Women In Leadership Brisbane, Qld Government AWL Summit 2019, QPLA Metamorphosis Summit and Modern Women's Expo Australia.
Want to feel empowered. Enabled. Unstoppable?
Book Suzie for all kinds of events, including…
Conferences and Keynotes
"Suzie had the entire conference audience dancing; it was electric!"
Events and Summits
"As a speaker, Suzie is renowned for being bold, inspiring, and striking a chord with any audience."
Panels and Discussions
"Insightful, funny, engaging. Suzie speaks with knowledge, passion, and purpose."
Want to book Suzie?
You Can Build a Completely Customised Keynote
Your organisation is unique!
You deserve a unique keynote speaker to inspire, motivate, and engage your audience and truly connect with your company or organisation's values, culture, and beliefs.
Suzie takes time to know your organisation, your people, and your challenges.
Then, she builds a tailored program that meets your specific needs.
Or, You Can Start with an Existing Topic
GET BRAND FIT IN 30 DAYS
Suzie reveals her wildly successful 30-Day Brand Fit Program for professionals to elevate their brand, presence, and reputation to instantly make an impact to Be Seen. Be Heard. Be Noticed.
DISCOVER THE BRAND IN YOU
Bespoke presentations tailored to your business or organization to help professionals, small business owners, entrepreneurs and organisations to grow their influence, impact and income through the power of self-marketing and personal branding.
A WOMAN OF CONFIDENCE – MY STORY!
Suzie shares her own inspirational 'story,' touching on themes of resilience, self-confidence, and adversity and how to shift from survive mode to thrive mode and transform your life and career… at any age!
"SUZIE LIGHTFOOT' IS MORE THAN JUST A NAME. IT'S A BRAND!"
"I worked with Suzie to build on my professional brand with her 6-month Personal Branding Programs. It was a fantastic experience!..." Knowing Suzie had my best interests at heart gave me the confidence I needed to make breakthroughs at work and in my professional life. Thank you, Suzie!
Liliana MontagueGeneral Manager - Marketing Brisbane Catholic Education
"Suzie's Brand Fit Program for Business translated into an uptick in the strength and quality of interactions both with colleagues and importantly, with clients..." With Suzie we had real traction with our team: personal presentation, a renewed and confident sense of style and a genuine sense of self, convinced me that the benefits of Suzie's coaching to each individual are real and lasting.  A very worthwhile investment in personnel growth."
Rosemary de LambertDirector, Powerhouse Group Sydney
"Suzie provides a wake-up call about the importance of branding. Suzie, deservedly, gains the respect of her clients for a professional approach coupled with a personal touch. " She has an engaging presentation style and offers quality advice to help both individuals and companies excel in their journey to enhance their brand profile.
National & Brisbane Chairman, Gadens.Chairman Brisbane Marketing
I was delighted to have Suzie as a guest speaker at a recent event held with HNW families. Suzie was engaging and inspired both the young adults and parents during her presentation on Personal Brand.
Michelle BishopFinancial Services NAB Private
Suzie had delegates out of their chairs from the get-go, encouraging us all to make the best of ourselves - don't settle - be more than your title in an organisation and don't place yourself in a box.
The session was inspiring and empowering providing great lightbulb moments on how to develop a personal brand. I knew we'd made a great choice and a lasting impact based on the faces in the audience. Post-event surveys said it was the best conference experience!
Nicole HuntCommunity Lifestyle at Mackay Regional Council
"Suzie has an amazing message to share about Personal Branding. She reminds you that it's ok to have failures in your life, as those failures can lead to your greatest successes..." Suzie's workshop enabled me to walk away being empowered and inspired to grow my personal brand by what she has shared.  If you get the chance to hear Suzie speak, complete her online personal branding course or engage her services, my advice is to just do it!
Alison McGrathHR ComplianceHigh Performing Teams & Wellness
"Our students use words like, inspiring, motivating and engaging when they describe their experience with Suzie's presentations on Personal Branding in today's new world."
Suzie is a very engaging speaker and has a great energy. I strongly recommend her as a guest lecturer. We've had the pleasure of having Suzie lecture for our QUT Marketing Students for the past 3 years and she is one of our most popular guest speakers!
Frank Mathmann PH.D.QUT
"Suzie's signature style made an impressive first impression in her signature RED and then continued to impress with an excellent presentation for our members! "
Suzie spoke at our BforB Member Development Day on "Mastering the Art of Personal Branding" and it was a pleasure to have her! She tailored our presentation to meet our brief, and we walked away with clear practical actions to build our brands. It's a pleasure to work with Suzie and I would not hesitate to recommend her as a speaker and facilitator!
Sarah CobbFranchises, Market Research
"Executive Elite had the pleasure of Suzie presenting to our business group on Personal Branding. Suzie was immaculate in her trademark Red, a perfect example of how your personal brand can resonate without saying a word! "
We were treated to great insight on how to build our brand and business. A great take out for me was if I don't decide how my personal brand is going to be, others will do it for me!
Jaeneen CunninghamFinance Director EquityLend Finance
"One of the keys to our company's success over the past three decades has been confidence. Suzie helped our people practice that message in all aspects of the work they do here. "
Through Suzie's half day workshop and Brand Fit Program for Business, our team benefited from a tailored 6-month programme. The wonderful difference I noticed in our team, for our clients and therefore our business, was a distinct improvement in confidence, speaking freely and with an authority that shone a light on their areas of expertise. Very worthwhile – thanks Suzie.
Chris DeeringManaging Director Powerhouse Group Sydney
"Suzie is a brand that people trust and admire…"
Suzie's personal and professional story is what sets her apart from other Personal Branding Experts. Suzie has re-engineered herself from a top model in Australia, when her life was like diamonds, to how it all came crashing down. She was able to pick herself up and constantly reinvent herself, building a brand and reputation that people trust and admire.
Sarina RussoFounder The Russo Group
"Suzie masterfully involves every participant and leaves them feel energized and capable of creating new success paradigms." Queensland Women in Business has featured Suzie as both a keynote speaker and workshop facilitator. I fully endorse Suzie's programs and know many of our female leaders have developed both renewed confidence and 'ageless' success through her programs.
Karen PhillipsKaren Phillips Corporate Communications MDQld Women In Business Awards
Here's a little glimpse into my world!